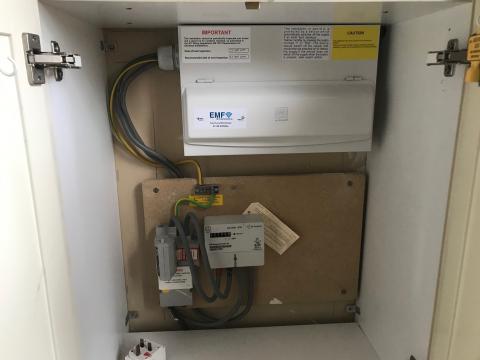 So you are thinking about having a new fuse board (consumer unit) installed? The one you currently have may be very old, damaged, not big enough or not suitable for new circuits to be added under electrical safety standards.  
Before installing a new consumer unit, an electrical test on the whole installation will need to be carried out beforehand. The test is called an Electrical Conditioning Report. By carrying out this test we are confirming the current electrical installation will be up to date with British safety standards after the consumer unit is installed.  An Electrical Installation Certificate will need to be issued after the work is completed and the local authorities will be notified that you have had a new consumer unit installed by a registered electrician.  For example if I was changing a consumer unit in Hornchurch I would need to notify havering council that the work has been completed under the Part P building regulations. 
Your new fuse board (consumer unit) comes with RCD protection, this device can detect faults on your electricals wiring and appliances that the old fuse board couldn't. This kind of protection is very advanced and its only purpose in life is to protect you and your loved ones from an electric shock.
The benefits of having a new consumer unit installed will be:
·         They are now made out of metal to reduce the spread of fire in the event of an electrical fault
·         All circuits will be protected by an RCD. Which provides you with extra safety in the event of an electrical fault
·         Simple switched MCBs (fuses). No more changing the fuse wire in the dark.
·         Your electrical installation will meet current British safety standards and you will be provided with a certificate.
·         All the circuits will be labelled and easy to locate on the consumer unit. 
·         Extra room will be left in the consumer unit for more circuits in the future.